---
welcome to

 lila yoga

"Lila Yoga is the mindfulness interplay of energy at any given moment. Through the exchange of physical and subtle energy, Lila Yoga connects us to the web of energy within the body/mind and throughout the cosmos. By recognizing that both our body and mind affect this interplay of energy, Lila Yoga unites the physical and mental practices of yoga (hatha and raja)." ~Erica
Lila Yoga® Mindfulness Retreat
24-26 June, 2022 / Register Now
Resuscitate, Replenish, Transcend & Transform
Discover the power of compassionate awareness by bringing mindfulness into your daily life. During this nourishing retreat, we will embrace our vulnerabilities and allow them to safely guide us into expansive ease. By practicing the art of open attention, Mindfulness Lila Yoga provides a completely holistic approach to a healthy, balanced body and mind.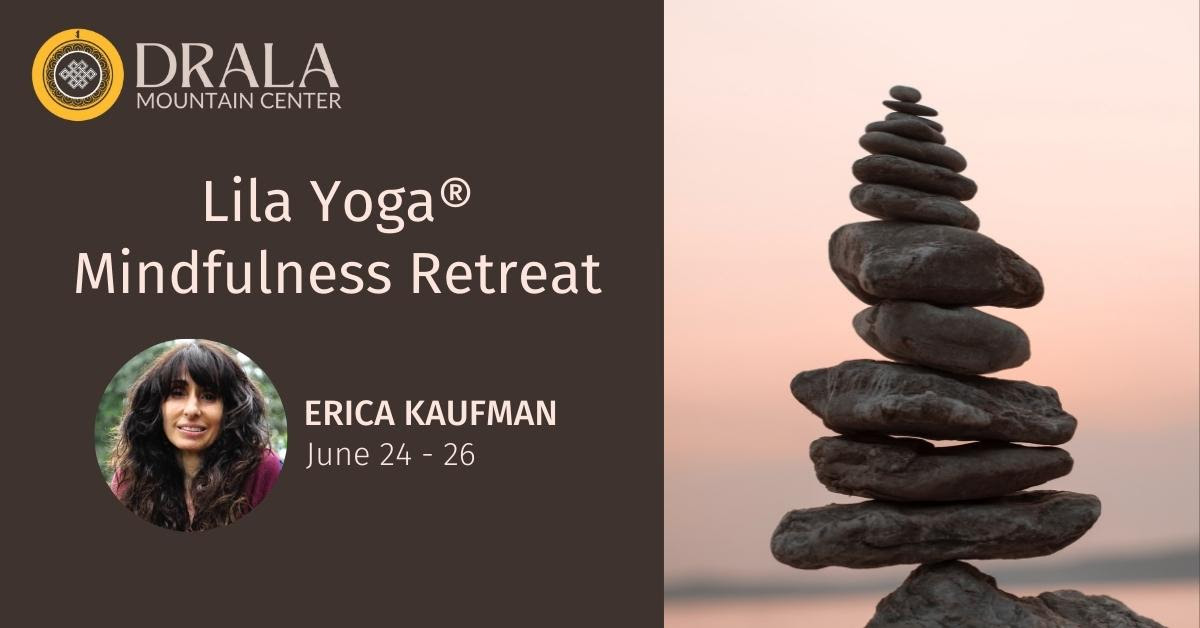 Many of us have been in survival mode for the past two years. Let's take this opportunity to replenish.
"Lila Yoga®️ explores the possibility of living in brilliant ease by rejuvenating self-trust, awakening energy pathways within the body, and uniting them with the currents of energy around us. Using the body as a tool to understand the mind, Lila Yoga®️ is a philosophy in motion—a meditation in motion."
–Erica Kaufman
---
ERICA KAUFMAN IS NOW OFFERING FREE RECORDED CLASSES & LIVE ZOOM SESSIONS.
LILA YOGA CLASSES…
are holistic vinyasa practices that align our body, our breath, & our intentions.
Each posture becomes an opportunity to awaken, explore, and unite with a specific state of being. Class typically includes invigorating vinyasa that ignites warmth, deeply focused individual postures, and finish with a nourishing savasana. The result is pure REFRESHING ENERGY within a strong body, calm mind, & peaceful heart.
LILA YOGA focuses on acknowledging and uniting with the larger rhythms of life and the interplay of energy at any given moment.
---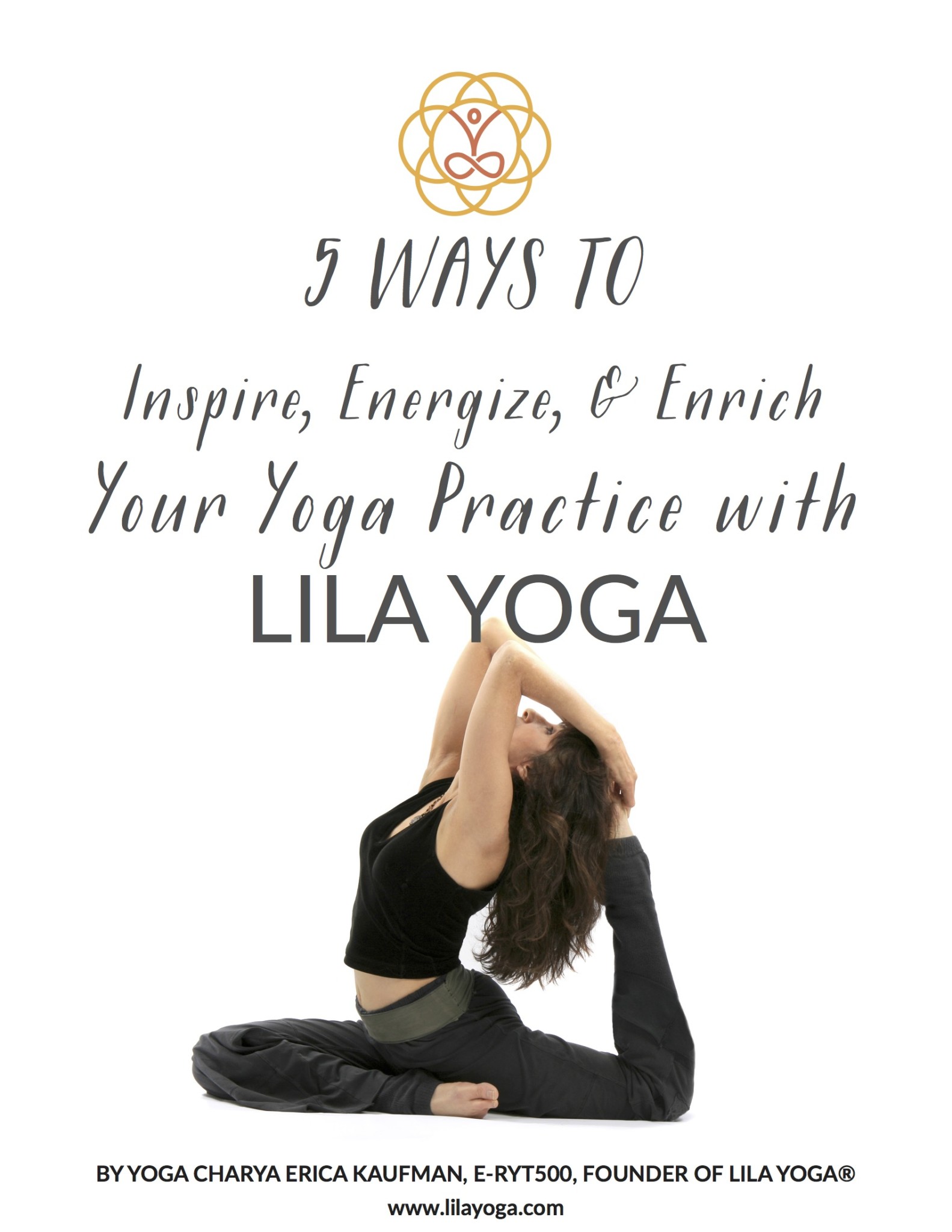 '5 WAYS TO Inspire, Energize, & Enrich Your Yoga Practice with LILA YOGA' by Yoga Charya Erica Kaufman, E-RYT500
---
By submitting this form, you are consenting to receive marketing emails from: . You can revoke your consent to receive emails at any time by using the SafeUnsubscribe® link, found at the bottom of every email.
Emails are serviced by Constant Contact

"I am thankful for being introduced to the great science of yoga at age 9 and thankful for being a personality that was receptive to the concepts and philosophies."