Are you interested in becoming a Lila Yoga Instructor?
Or, do you want to: DEEPEN YOUR YOGA PRACTICE & INFUSE YOUR YOGA PRACTICE & YOUR LIFE WITH PRANA (vital life energy)
Yoga Alliance Certified 200 Hour and 300 Hour Training
Lila Yoga Studios is a proud Registered Yoga School with Yoga Alliance since 2003!!!
We offer both 200 hours & 300 hours registered training programs.
We have training programs Online.
Lila Yoga is Philosophy in Motion making Lila Yoga Teacher Training an AMAZING PROGRAM!
Since Lila Yoga is based on the divine play of cosmic energy (prana), we study how this energy affects us in our yoga practice and in life. With interest in the larger current/rhythm of life, LILA YOGA TEACHER TRAINING has a holistic approach and encourages modifications to suit each practitioner's needs. Lila Yoga aligns body (skeletal, muscular, bio-mechanical, and designed to build strength to stabilize joints), breath (integrating conscious breath choices), mind (internal intentions), and spirit (allowing quiet time for presence). We take this integrated approach to our studies and practices of yoga postures, Lila Explorations is an integral part of the practice–creative explorations of movement to reveal deeper awareness. Mindfulness, meditation, philosophy, pranayama, partner-work, touch,
sequencing, svadyaya (self-study for personal growth), and assisting are all important aspects of the training.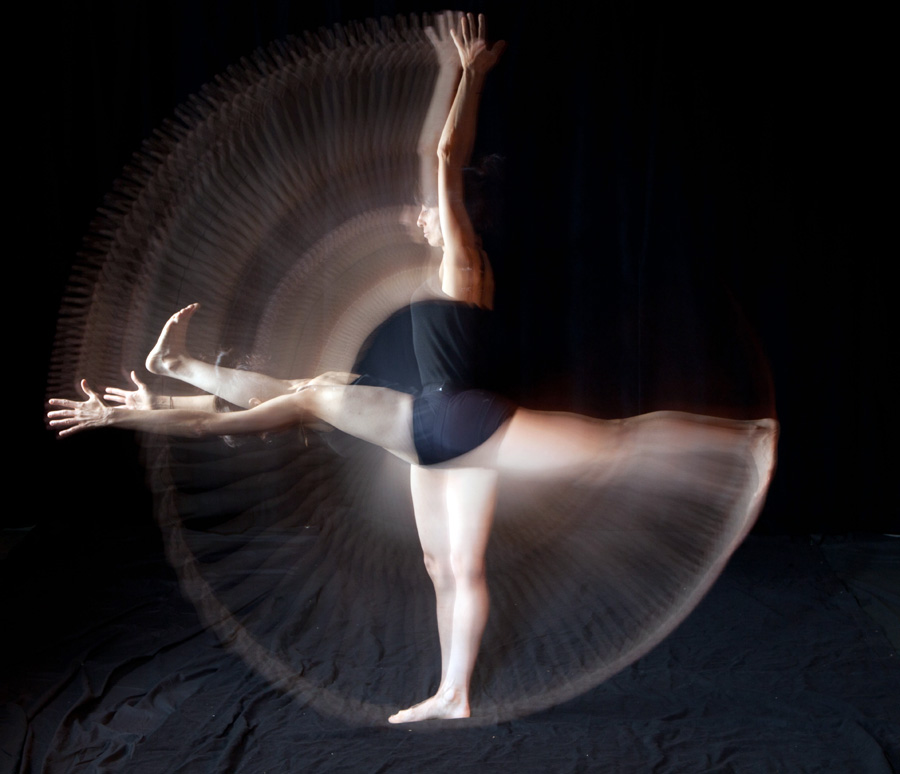 LILA YOGA–a vinyasa-based practice weaving together the power of a peaceful mind, a balanced body, and the spirit of truth. Online Lila Yoga Teacher Training (O-LYTT) is designed for those who wish to teach yoga or simply want to take their yoga practice to the next level.
"Studying & practicing the great science of yoga enables us to understand ourselves & others—it is a holistic way of living, relating & evolving within a healthy balanced life." – Erica Kaufman
Are you ready to deepen your yoga practice? To learn ancient skills to awaken & focus energy? Does the prospect of teaching and passing on these life-affirming skills to others interest you? If yes, then you are in great company! Erica Kaufman, the founder of Lila Yoga, has been offering teacher training for 17 years and has graduated hundreds of competent and compassionate teachers—Lila Yoga is now spread across the country and world!
Lila Yoga Studios is a recognized Registered Yoga School with Yoga Alliance since 2003 and now is registered for online training. We are offering certified Registered Online Yoga Teacher Training 200 (RYS-200)
The O-LYTT requires attendance season to season: Spring, Summer, Fall, and Winter
Monday-Fridays 7-8:30 am EST (occasionally until 8:45 am)
Wednesdays 5:30-7:30 pm EST.
Upon Successfully Graduating from LYTT200 Online, you will receive your Yoga Alliance Registered Yoga School 200-Hour Certification from Lila Yoga, Studies with Erica Kaufman, MFA E-RYT500
TOTAL VALUE OF TRAINING: $2250 O-LYTT Tuition + $195 Teaching Manual + $20 LSS Book & Video = $2460
TOTAL TRAINING COST (with Registration): $2250 Tuition + Complementary Teaching Manual + LSS Book & Video = $2250 ($210.00 SAVINGS!)
PAYMENT BREAKDOWN: Payments are non-refundable unless the program is canceled. If this occurs, a full refund will be offered. Payments are also non-transferable. Tuition payments can be made in full at the time of registration.
Payments with Credit Card: Payments can be made by online check or by PayPal (+7% processing fee).
Weekly sessions
Online Office hours
Supplemental reading
The latest edition of Erica Kaufman's 300-page Lila Yoga teacher training manual online ($195 value)
STREAMING ACCESS TO ERICA'S LILA YOGA SUN SALUTATION BOOK AND VIDEO SHOT IN RISHIKESH INDIA ($19.90 value)
Special skills for online teaching
Study classical yoga and yoga philosophy & and how to apply it to life
Special guest teachers from USA and India
UPON GRADUATION, PARTICIPANTS RECEIVE YOGA ALLIANCE REGISTERED CERTIFICATION FOR ONLINE LILA YOGA TEACHER TRAINING (O-LYTT)
Yoga Alliance Registered Yoga Teacher 200-Hour Certification Online
The latest addition of Erica Kaufman's Lila Yoga Teacher Training Manual
Access to Erica's fully illustrated Lila Yoga Sun Salutation Book and video filmed in Rishikesh India on the banks of the Ganges River.
AND FREE LILA YOGA CUP!!!
There may be days throughout the training that Erica Kaufman determines as designated "Rest Days". Further, there is required participation in specific assignments designed to enhance and enrich your academic and personal studies and practices of yoga. These assignments and requirements will have due dates but will be self-scheduled outside of our regular weekly sessions. These will likely include readings, presentation preparation, attending pre-recorded lectures, etc. Once accepted into the program and your registration is complete, you will be sent to a booklist to support and supplement your training. This list includes specific translations of The Bhagavad Gita; Patanjali's Yoga Sutras; and a few more treasured books.
Testimonials
I live in FL but will be back to visit. Anna, Jeremy and Josh are awesome teachers. Anna and Jeremy were especially encouraging when I brought my niece with me. So I brought my 9 & 10 yr old daughters the next day too. Love Lila style and appreciated the welcoming and friendly atmosphere! best regards and shanti- Tina

Tina Walker Dowdy

Thoughtful and knowledgeable instructors. Great for all skill levels, novice to advanced.

Tracy Carpenter Sepich

I have been practising Lila Yoga since the last 3 years now and I can't possibly put down in words the effects it has had on me and my life. Erica is a wonderful teacher and everyday with her brings new learnings. I am currently doing the 200 hour Lila Yoga Teacher Training program in India and our week long workshops are quite intense and insightful into the world of sharing the science and art of yoga with world. Our most recent workshop, Philosophy in Motion which was a part of the training was held in Chennai. There wouldn't have been a better medium to study the Bhagvad Gita and Pitanjali's Yoga Sutra. Having heard them so many times living in India, Erica's commentaries and interpretation of the two scriptures showed a new angle on how this all fits into the everyday life. I have immense gratitude towards Erica and Lila yoga for sharing this philosophical knowledge and the studies into movement with it.

Hari Choudhary

Lila is the best yoga studio I have ever been to. As a student, they offer many chances for discounts/free yoga during finals week, along with so many different times for classes that make it easy to make a consistent part of my life. Every instructor has a unique style, but they all make sure that you are safe and in a relaxed environment to laugh, ask questions, fall out of poses, but also challenge yourself. As I am preparing to graduate, I know that Lila will be one of the communities that I will miss the most.

Jeanette Wiley

I felt more relax the moment I walked in to the studio. I was nervous and the teacher kindly introduced herself to me making me feel more comfortable. I felt more at peace after my first class.

Isabelle Csordas

let others bend it like beckham, i'll bend it with yoga and be all the healthier for it.

Michael Teal

Stacy is a wonderful and inspired teacher--from sun salutations to prenatal and mom and baby yoga! I love her classes.

Julie Kleinman

Go Max!!!!! After today's practice I feel like a little fuzz floating in the wind

Nikki Fontana

Lila is the best yoga studio I've ever been to. I only went there for a semester, but it was one of the best yoga experiences I had. I've been doing yoga for three years, but I learned more in one semester than I did the past three years. All the teachers were very good and qualified (a special thank you to Grace for her teaching ). I would highly recomment student passes for unlimited yoga (it's such a good deal!). I'm going to miss this place!

Valentine Bartmann

I walked in a square. Confused at others, I would stare. Then listened to the words that would strip my soul bare. "Lila is about play" so relax and don't care.

Jack Gibbons

Hey guys I am Astha and I am glad that I started my yoga experience with Lila yoga studios. It is very good place to learn the synchronization of mind and heart!!!!

Astha Jain

Lila is one of my favorite places in State College. Everyone is warm and welcoming and happy to work with beginners through advanced yogis.

Amanda Ferrara

I love to practice at this studio! The teachers are so friendly and knowledgeable.

Artsy Amor

I thought I hated yoga. It was for "hippies" and people with a certain body type, but this year I was diagnosed with rheumatoid arthritis and was on prescription painkillers. My quality of life was very low and I needed a change. After looking around, I saw that Lila Yoga had a beginners class and I bit the bullet. In 5 weeks I went from barely able to walk, to quitting painkillers all together. Lila is special. You don't feel ugly or out of shape here. Everyone is on a journey and instead of "not being able to do it" the teachers here show how YOU with YOUR body can tap into an awareness of your breath, mind, body and energy. It's not about comparing or winning a race, but making yourself better. You take the awareness in the studio and learn how to make tiny, but significant changes in your regular life. A yoga "pose" becomes more than a counting game of isometric flexing. A "pose" becomes a physical embodiment of a state of mind. You aren't in warrior II, you are strong in the present moment and accept the future and the past. This way of teaching is unique in my experience. The staff is willing to answer all kinds of questions, from how you can modify a pose to avoid pain to what to do with extra flesh you might have. On top of that, in my experience, there is a deep sense of community and if you reach out, someone will be there to share your experience, give advice or simply give you a smile and remember your name. This place is more than a workout studio and it really is a place that is welcoming to everyone.

Sophia Houghton

if you want to transform your life in light and love, then lila yoga is the place to be!!! the instructors are some of the most beautiful and knowledgeable human beings i have ever met....much love to this studio <3

Denise Strayer

Absolutely life changing. I completely believe in this practice, it fullfills my spirit.

Jackie Brown

I am reconnecting with yoga. In just over a week, I have enjoyed varied classes with different instructors. Each instructor has given me the ability to get in tune with my mind and body. I look forward to each class and highly recommend the calm, welcoming spirit of this yoga practice!

Catherine Sherry

Took the intro class and learned so much more than the physical side of yoga. I can't wait to continue my practice at Lila.

Mary Joy

I stumbled on this little gem of a yoga studio while visiting central Pennsylvania for a short time. Really, just a lovely studio! Welcoming staff, reasonably priced (check out their intro specials) and wonderfully centering, both physically and spiritually. Definitely a worth visiting if you need a little refocusing!

Travis Stroessenreuther

Lila has become my oasis in State College. I connected with the teachers here instantly and have grown tremendously in my practice and in my self. Truly a marvel!

Haley Stauffer

I have never practiced Lila Yoga before and i'm really glad that i got to learn it from Ericka 
ma'am who truly gave me a splendid experience. I learned and enjoyed her classes. There was 
immense focus while doing the surya namaskar which was almost like meditation.I always had a very 
relaxed and positive effect after the practice. This Lila Yoga was not just a physical practice but 
also a spiritual one to an extent. Although i think we are too early in this practice to feel 
completely the spiritual side but there definitely was an effect.
 I really enjoyed it and i'll surely continue practicing the surya namaskar everyday and also 
teach my family in my holidays.It has been of huge help truly. 
Apart from being just a good teacher, Ericka ma'am is great philosopher. I say this because 
before commencing our practice she would always make us sit in a circle and share some positive 
talk which was extremely beautiful and taught me a lot about life.
In all there was a lot i learnt from her and i feel blessed with her guidance. I'm very 
thankful to her to be the first one to teach me Lila Yoga.

Swasti Sharma, Bangalore INDIA

Erica's Lila Yoga is very good. It feels like the sweat is cleansing the body and mind. The sweat is very different from other workout sweat. I feel very refreshed after Lila Yoga. I am able to be mindfully active for the rest of the classes. I have done Lila Yoga before but this Lila Yoga is very different. We are able to balance by chakra lines. Loving her classes. It would be good if similar Lila Yoga classes continue after she returns back also. Vani. I have found the classes very invigorating and it has made a definite positive impact on me.
The association of various positions while performing the asana's to particular adjectives like respect, commitment, generosity etc. is a new thing and has changed the experience of doing the suryanamaskar entirely.
It feels very refreshing to do Lila Yoga in the morning and keeps me energized for the entire day.
I look forward for this week's Lila Yoga classes with Erica.


Ksheetij, Bangalore INDIA

I find that the surya namaskaras we do in Erica's class really help getting started with my day. The session wakes my body up and i feel very energetic all day. I also have this feeling of being balanced, even, and stable.I also really like the talk we have everyday where we discuss philosophies for well being. They are very insigtful without being preachy or patronising and it helps me calm down. A lot of times i have these nagging doubts about my abilities and how i am doing here and whether i'm good enough or whether i'll ever be good enough to do eveything right. I get very bogged down but these discussions help me take a step back, get some perspective, calm down and try to do as best as i can and enjoy myself in the process. Though i have attended just three of her classes, i'm enjoying the process and hope to gain more.

Aarohi, Bangalore INDIA

Erica's classes are very informative and interactive. Her ideologies and philosophy on dealing with the hardships of life is very appropriate and practical to the daily situations. With our daily hectic schedule, these thoughts would definitely help us lead a smooth and frictionless life, helping us focus and concentrate better on our priorities and this course that we chose for ourselves. The interactive sessions helps us understand eachother better. After the pep talk and asanas, I feel this boost of positive energy which is carried on till the very end of the day, helping me cope up better with the other forms.

Shikha, Bangalore INDIA

Its not just the Lila Yoga asanas that i get to learn from Erica..i'm learning how to look at  life from a diffrent and more positive point of view..she has a very lucid manner of teaching and i could actually relate to what she is saying..the first few mins of the class is really food for thought and the rest of the class really physical..i could feel the change in one week itself..not only that i can do the asanas better every passing day but also that i am becoming more sorted...the best thing is that although i sweat profusely at the end of the class, i dont feel tired or short of energy for the next ''strenuous'' kalaripayattu class ..i would be really glad ,and i'm sure my class mates too,if Erica continues to teach us Lila Yoga...also i'd like to request Eliam ma'm if Erica could take few classes of contact improvization for us..

Sumon, Bangalore INDIA

Lila Yoga classes conducted by erica mam r 1 of d best classes ever i have attended in my life.. i have never felt my inner peace ever till date but i am slowly discovering it by d help of Lila Yoga.. d best part of Lila Yoga class is d philosophy session where erica mam speaks about practicality of life n how to apply it in our normal life... d surya namaskars r brilliant, its d best ways of opening up of body, mind n heart... there is a lot to learn from erica mam n i prefer to have more philosophy sessions for us cause we all need to learn how to apply d simple concepts of life in our daily life n b different from others... it is a brilliant way of attaining peace of mind n body... i hope we hav her for long.. :):):):):):) I whole heartedly thank ATTAKKALARI for providing us such brilliant teachers n making our life much much much better in all d ways possible... thank u very much... n i pray to god that we r blessed with these kind of teachers throughout our course... i once again thank u very much...:):):):):):):)  With regards yours lovingly, sincerely,faithfully,

Nihal, Bangalore INDIA

After doing LILA YOGA i feel so good muscle stretching and energy.  She is an Excellent Teacher for Yoga.  Thanks for Attakkalari to introduce her to us.

Om, Raja, Bangalore INDIA

I had no idea how deep and expansive the science, philosophy, anatomy, history, spirituality, and methods of Yoga were. Erica, as well as every teacher at the studio, played generous, true, and personalised roles in my study of all of these things. I am a different person for it. When I look back on my years spent as a student in State College, some of my most valued and inspired time was spent at Lila Yoga Studios and my training there. Training in Lila Yoga has taught me life skills that stem from being authentic, bold, curious and in harmony that I will carry with me for the rest of my life, and I am thankful everyday for it. I could not imagine doing a training at a studio other than Lila Yoga with Erica Kaufman. I highly recommend it, and will be forever grateful.

Porter Ergon

Lila yoga opened my eyes to a whole new approach and openness of yoga. Playing with energy through movement while simultaneously silencing the mind through focus and meditation has made me more mindful on and off the mat.

Amanda Labretto

Lila Yoga Teacher

LYTT was a gateway to living life with fresh perspective and mindfulness. Possibilities and opportunities seem endless now that I am devoted to a yogic lifestyle. I attribute my dedication to yoga to my invaluable LYTT experience. I am ever grateful for the lessons learned and the friendships I made.

Stacy Moir Hall

Lila Yoga Prenatal Teacher

I originally began the LYTT program simply with the intention of deepening my yoga practice. I wanted to be able to lead myself through a session on the mat without having to attend a studio class. However, as the weeks progressed, I found myself learning more about myself than I knew existed. I learned yoga as a life practice, not just as a physical one. Although I did learn anatomy, alignment, and pose sequencing, I learned more about my modes of existing within my community on all levels. The growth one is able to achieve through the LYTT program cannot be paralleled by any accelerated teacher training program or other workshops, due to both the content and the time period over which an individual has to explore every aspect of their being. Simply put, my LYTT experience was a beautiful investment in myself and my well being.

Max Schultz

Lila Yoga Teacher Training is a beautiful journey that has opened so many doors for me. It has given me the tools to continue my life-long study of myself, yoga, and life. The authentic yoga practiced and taught through this program is so much more than what I can put to words. Taking the leap of faith and diving into the study of Lila Yoga is a decision I am thankful for everyday.

Natalie DeSisto

RYT 200