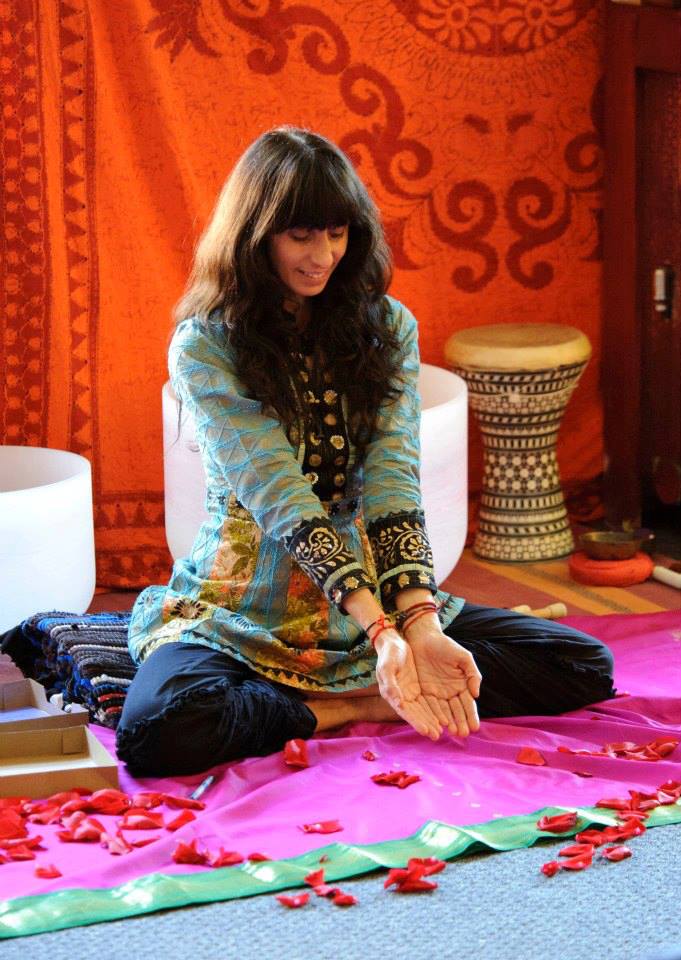 How I came to Yoga?
"I am thankful for being introduced to the great science of yoga at age 9 and thankful for being a personality that was receptive to the concepts and philosophies. When I think of those early years, I think of my mother/my Teacher–and her unwavering patience in teaching me with love and persistence.
Influenced by Krishnamacharya's teachings and Krishna Murti's philosophies, I was brought into this beautiful lineage of yoga. When I think of yoga, I think of life. Through my life with yoga, I began to refine my awareness, my choices. I experienced moments of yoga–true integration beyond the limited body/mind. These moments were so potent that I felt compelled to practice more–to learn more. By age 14 I was practicing 3-5 times a week with my meditation teacher Dr Clayton McCracken.
As I continued to practice and sensitize, I felt a strong awareness of energy within me and around me yielding complete connectivity. This was the beginnings of Lila Yoga®. Lila Yoga® explores the possibility of living in brilliant ease by rejuvenating Self-trust, awakening energy pathways within the body, and uniting them with the currents of energy around us. Using the body as a tool to understand the mind, Lila Yoga® is a philosophy in motion—a meditation in motion." –Erica Kaufman
Bio: Erica Kaufman, MFA, E-RYT500+
Erica is a dancer, choreographer, yogini, and a Contact Improviser.
Erica is a life-long student of:
Krishnamacharya's teachings and studies at Krishnamacharya Yoga Mandiram in Chennai, India
Krishnamurti's philosophy and studies at Krishnamurti Foundation
Florence Kaufman, her yogacharya mother who introduced her to yoga
Dr Clayton McCracken, meditation teacher
More info on Erica:
Founder of Lila Yoga®
Holds the Highest Level of Registry with Yoga Alliance

Practicing since 1975, teaching since 1984 since
Yoga Journal noted Erica's Lîla Yoga classes with its signature Karma Credit.
Shambhala Mountain Center faculty since 2005 —offering annual Lila Yoga Retreats
formal studies in Body Mind Centering, Contemplative Dance, Authentic Movement, Laban Movement Analysis, Bartenieff Fundamentals, Mindfulness Living, Feldenkrais, Alexander Technique.
Teaching Contact Improvisation since 1989
In 2008 worked with Nancy Stark Smith to coordinate CI36 — the international, once a decade, celebration commemorating the inception of Contact Improvisation.
Tours:
India (2-3 months a year–teaching in Chennai, Bangalore, Goa and Rishikesh) USA, Europe, and Israel teaching seminars on Creativity, Improvisation, Movement & Reconciliation, Mindfulness, Dance, Contact Improvisation and Lila Yoga
Faculty (present):
Faculty (past):
Conservatory at Point Park College
Carnegie Institute
University of Denver
Visiting Professor: University of Marburg in Germany (visiting artist Fall '05)
Guest Artist: Bewegungs-art in Freibrug
Juniata College
Fun Fact:   Since 2006, she has taught Lila Yoga, in its basic form, to Pennsylvania Deputies Sheriffs as part of their physical conditioning program.