Lila Yoga Teacher Training 2019 Informational Meeting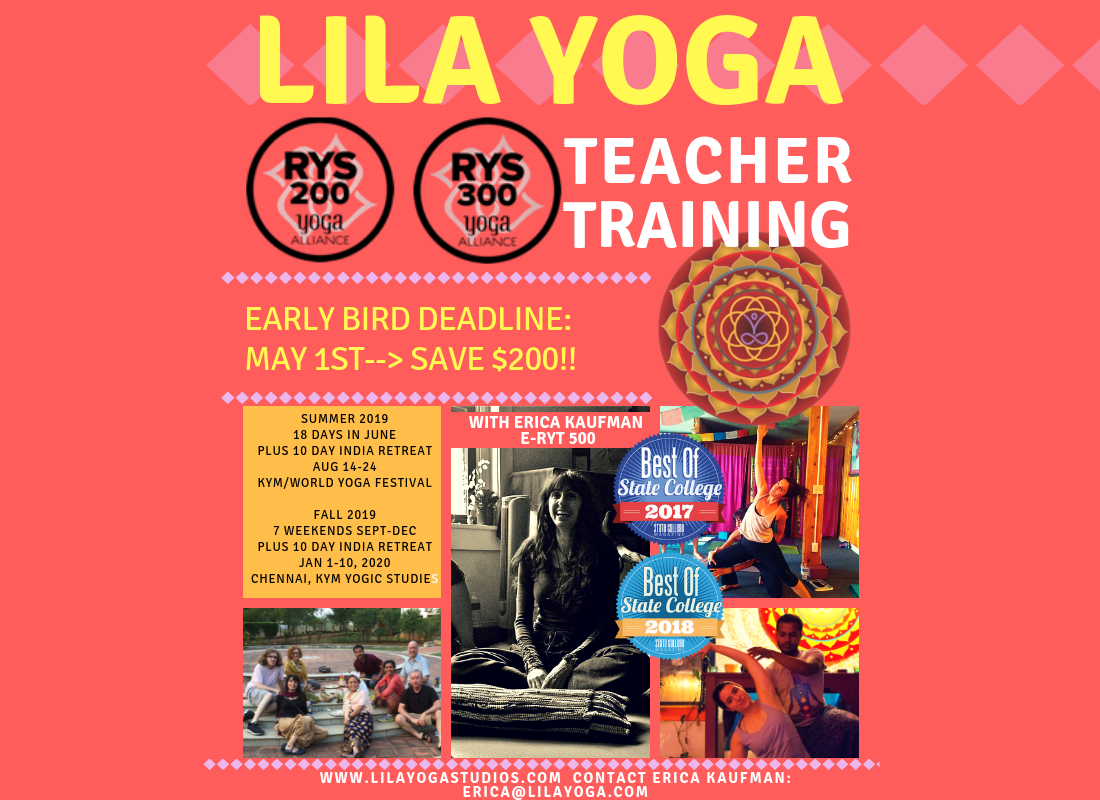 We are looking to recruit people for the next Lila Yoga Teacher Training!
Erica Kaufman, owner and founder of Lila Yoga, voted the number one yoga instructor by State College magazine for years in a row will be the instructor.
We are interested in training people who people who want to deepen their practice, learn more about the great science of yoga, eager to engage themselves, and are excited about the learning.
Lila Yoga trainings are intimate, intense and very thorough. Erica Kaufman has trained many many of the teachers who teach throughout this town. We are driven to support the next generation of teachers so that not only can they teach at the Studio, but also continue the traditions and research of this beautiful lineage of yoga… Lila Yoga.  Join us Monday April 8th at 7pm after Erica's 5:30pm class for a FREE Informational Meeting.