There were no results found.
There were no results found.
Laura Van Velsor
Teachers

Laura Van Velsor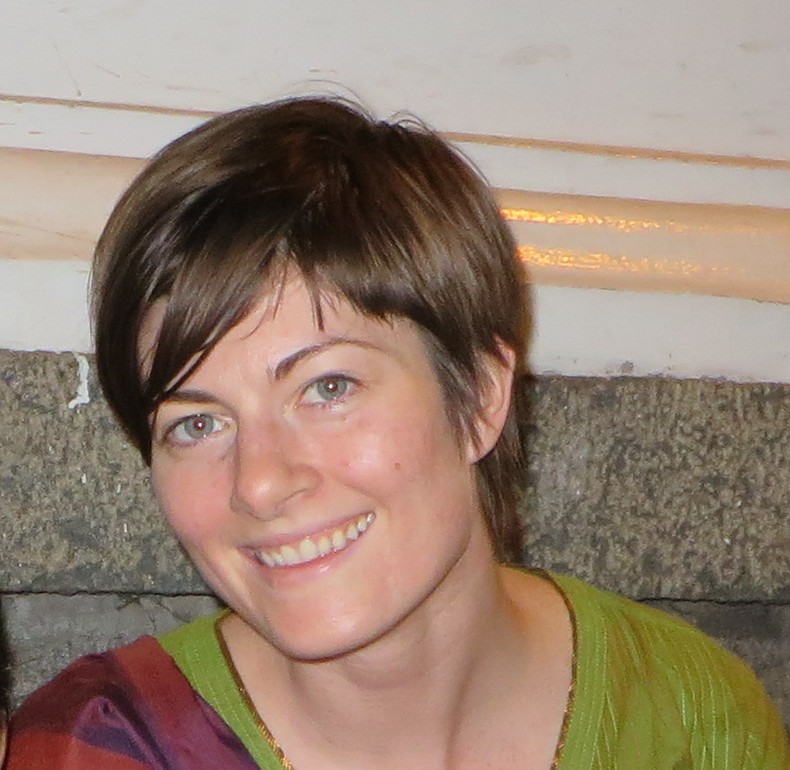 Yoga is both an art and a science.  Science appeals to my natural tendency to want knowledge and direct my focus, and the art smooths out those edges in my thoughts by creating space for love, compassion, and creativity.  I practice yoga on the mat to create opportunities to challenge my body and my mind so that I may increase my ability to respond rather than react to challenges in my life.  I teach Lila Yoga in a way that creates space for the student to tap into their body's energy and engage their body/mind in a way that's most useful for them–connecting them to the natural energy currents that flow through, around, and between them and focusing on self-awareness rather than physical shapes.
I find my practice extremely helpful in my relationships with others, especially my family.  As a parent, you are exposed to so many ideas about "good parenting" that it can overwhelm and impair your ability to trust yourself and your instincts.  I use yoga as a tool to let go of judgment, choosing to love my imperfections–not as an excuse to be stuck in bad habits, but rather as an honest way of recognizing myself and looking for ways to trust the changes/challenges in my life and meeting them with an openness that will allow for growth, with the ultimate goal of adding love to my family and people around me.  This is why I practice yoga and why I've decided to teach.  I want to bring this awareness to others as a way to empower the individuals in my community.  I am especially drawn to the community of parents with young children because it is a time ripe with change and we have so much to learn from the behavior of children.  They are good reminders that life doesn't have to be so serious, and that openness in their behavior is so pure, unaffected by decades of learned behaviors that adults then attempt to unlearn on the yoga mat!  Lila literally means divine play, and I hope to bring that spirit of playful curiosity to any person I teach knowing that my students create opportunities for me to continue learning as well.  Namaste.
Laura began practicing meditation in 2002 looking for ways to increase focus and reduce stress while earning her B.A.E in Secondary Education/Biology from Arizona State University.  She only began a physical yoga practice after moving to State College in 2004.  In 2009 Laura made yoga a more prominent feature in her life when the need for a pre-natal practice arose.  Having a steady practice was extremely valuable in navigating all of the gross and subtle changes that occur with parenthood.  In April 2013 Laura completed her year-long 200hr certification from Anjali Yoga Teacher Training, with the intention to live life with more awareness.
Laura found she enjoyed teaching yoga and decided to further her training with Erica Kaufman, founder of Lila Yoga.  This training in Hatha, Raja, and Bhakti Yoga was meaningful in many ways and enabled me to travel to Chennai, India to study at the Krishnamacharya Yoga Mandiram for 2 weeks.  She completed her 500hr training in Lila Yoga in May 2014 where she currently teaches.