There were no results found.
There were no results found.
Katy Barlow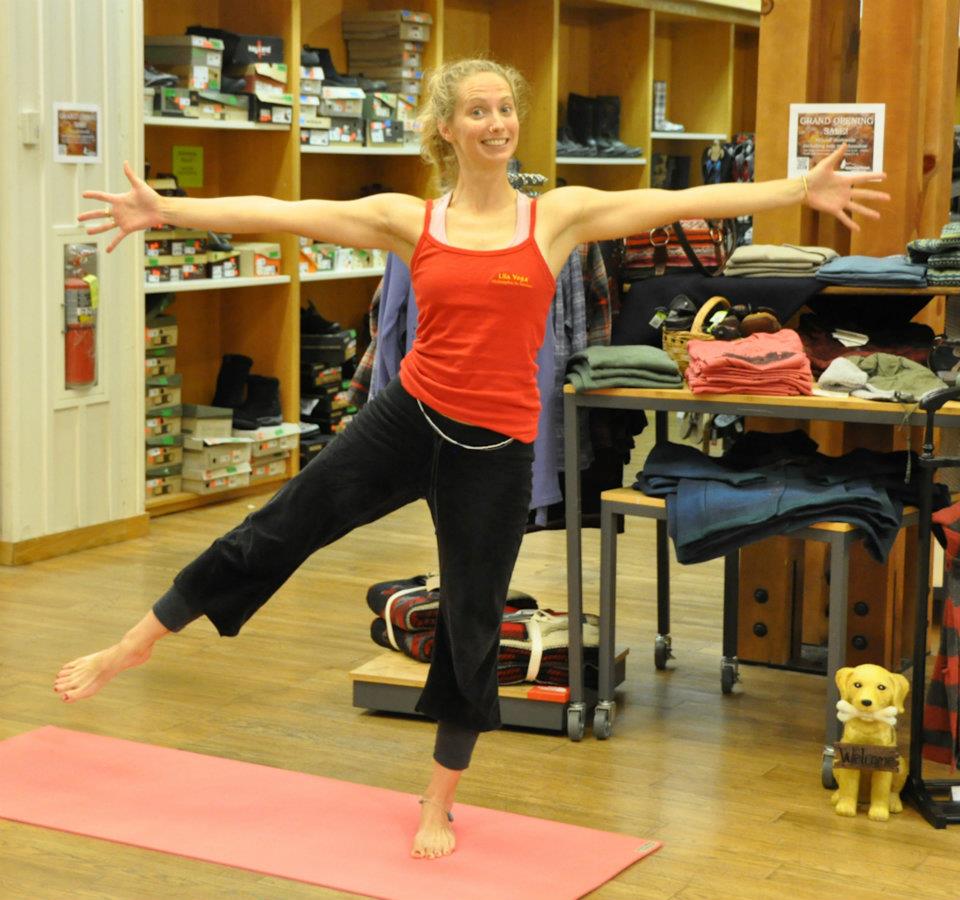 Katy is an RYT-500 with Yoga Alliance, certified in Lila Yoga, and is available for private sessions. Katy continues to study living with yoga with the lovely and lively Erica Kaufman, creator of Lila Yoga, here in State College, and as far away as Chennai, India at the Krishnamacharya Yoga Mandiram. She is always learning from and loves expanding the horizons of her practice, with teacher Kristen Boccumini. Katy received a Masters's in Horticulture in 2011 and is currently working on a doctorate in Ecology.
I began attending a yoga studio in 2005. I had intentions of preparing to run a marathon and knew I needed to learn how to "stretch better". There was something about the practice that I couldn't put my finger on, but I knew this was something I wanted to keep in my life. I remember early on before I had any idea there was an incredibly rich philosophy accompanying the asana, telling myself, "I will not strive in this practice, I will let it be as it is". Perfectionism is most areas of my life was beginning to wear me down. That personal pronouncement kept me joyfully with the practice and every place I lived and traveled throughout my early 20s I sought out teachers to study with and collected books to practice on my own.
After about 5 years of building bodily strength and flexibility, I began to notice the subtle steadiness within my spirit while I practiced, often the same sequence of asana day after day. The subtle became the focus of my asana practice. I became attuned to the powerful rhythm of my breath. I experienced the power of remaining with the rhythm of my breath through changes in my body, my relationships, and my circumstances. And I began to realize I could see through the waves of emotions within. Through the reflection of bodily release, I began to see myself and live with greater clarity.
Shortly following my inner awakening I met Erica Kaufman who deepened my journey with her philosophically-inspired practice. It is a joy to be a part of the committed, and loving environment of the Lila Yoga community in State College. I hope to share through my teaching the beautiful steadiness I find through my practice.
My dear friend, fellow yoga teacher, and herbalist, Holly Chittum and I, continue to lead yoga nature walks in the State College area sharing our love of plants, yoga, and imbibing nature. Please contact me (katy@lilayoga.com) if you are interested in joining us, and watch for announcements from Lila Yoga!