Lila Yoga & Body Image Awareness 2-Hour Workshop
October 1, 2016 @ 3:00 pm

-

6:00 pm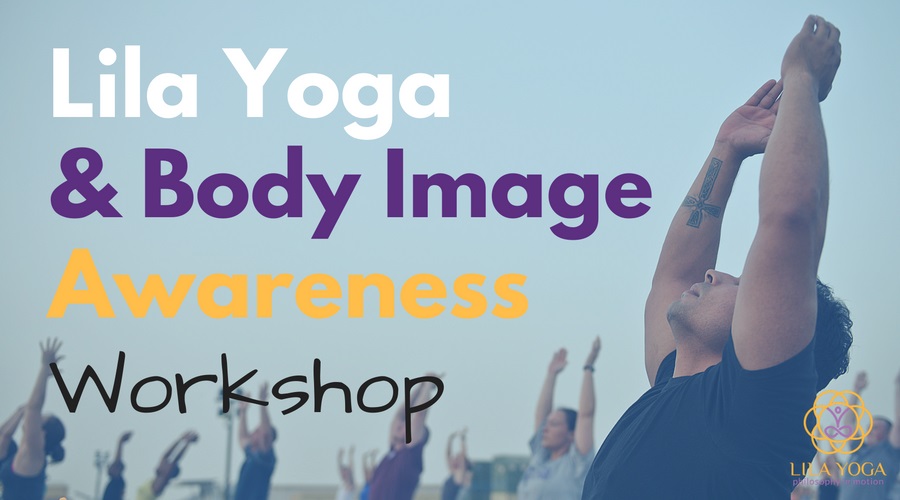 Description:
Body Image: Body image is how you see yourself when you look in the mirror or when you picture yourself in your mind. It encompasses:
What you believe about your own appearance (including your memories, assumptions, and generalizations).
How you feel about your body, including your height, shape, and weight.
How you sense and control your body as you move. How you feel in your body, not just about your body. (www.nationaleatingdisorders.org)Oftentimes our culture surrounding yoga can negatively influence our body image and can encourage self-critique. In this workshop we will explore the relationship between our yoga practice and our body image. We will discuss ways to become more aware of how our physical practice, relationship to our yoga community, and personal experience influences our body image, all the while exploring ways to nourish a healthy relationship between our yoga practice and our bodies!
Structure of the workshop:
– 30min group activity
– 1hr physical practice
– 30min debrief and discussion

Prerequisites or Experience Required:
No experience necessary.
What to bring:
We have yoga mats! Just bring a water bottle, comfortable clothing, and a journal should you choose to take personal notes.
Date and Time:
Saturday, October 1, 3pm – 5pm
Event Location:
Lila Yoga Studios
103 E. Beaver Ave
2nd Floor
Downtown State College, PA 16801.
Cost:
This workshop is $20.
Register here:
Register in advance to claim your spot. Registration cost is $25 for both classes: https://clients.mindbodyonline.com/classic/home?studioid=31370 (then select the "Workshops" tab at the top of the page. The workshop will be listed.)
Your Teacher:
Grace Emmerling, YT-500hr
Grace is a yoga teacher at Lila Yoga Studios as well as an employee of Eat Breathe Thrive ™, and organization devoted to helping individuals heal from food and body image issues through yoga. She is passionate about movement, dance, Lila Yoga, and nourishing a healthy mind-body.