International Yoga Festival & Lila Yoga India Retreat
March 4

-

March 14

$250.00 – $1,250.00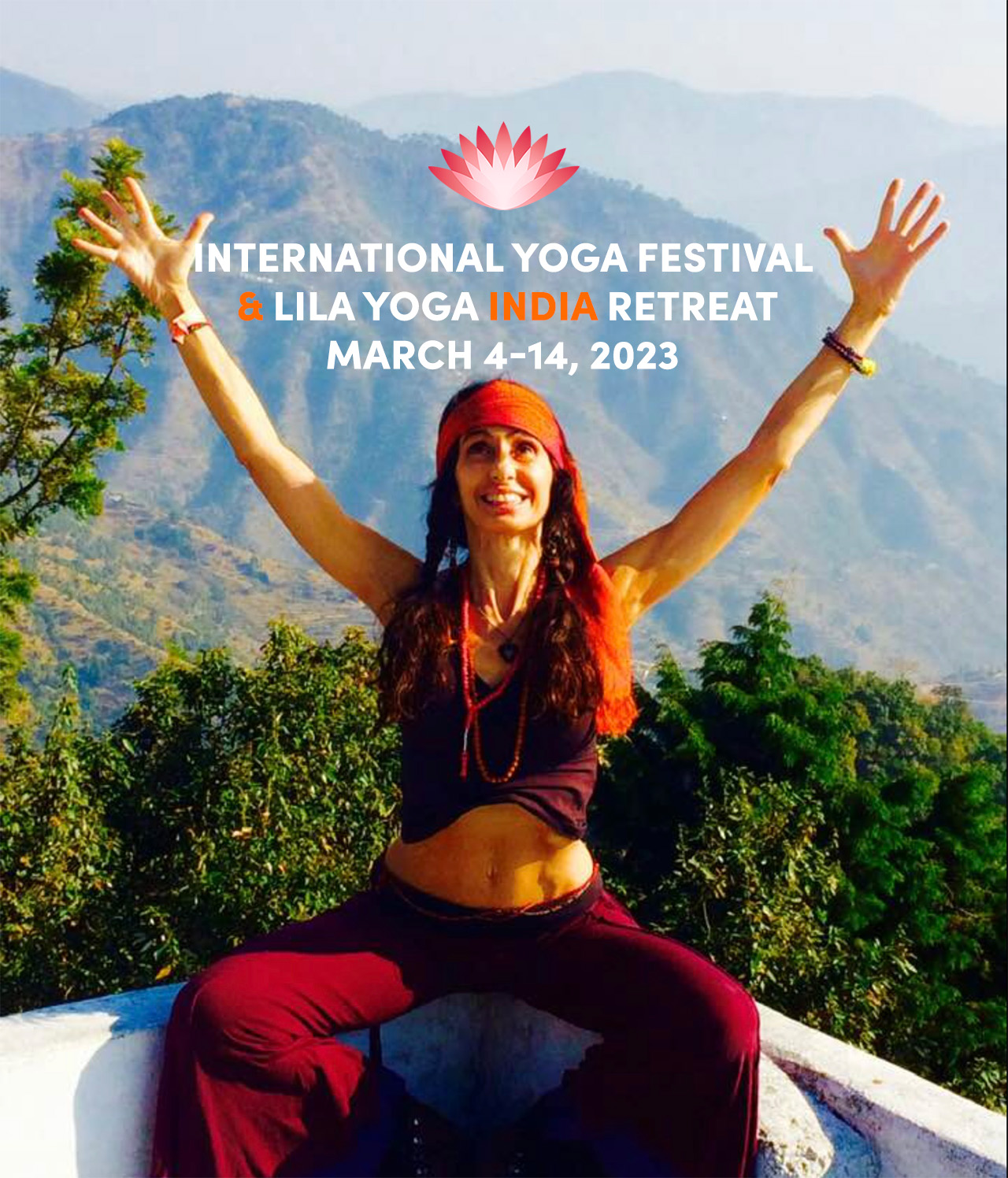 "I am honored & looking forward to once again teaching at the International Yoga Festival!!!" ~ Erica Kaufman
Join Yogini Erica Kaufman on the banks of the Gangers River on the foothills of the Himalayan Mountains for an experience of a lifetime!
Rishikesh is the spiritual birthplace of yoga & the home of the world-renowned International Yoga Festival at Parmarth Niketan Ashram!

$1250 INCLUDES:
MARCH 4 -7 LILA YOGA RETREAT – 4 DAYS TO SETTLE IN & PRACTICE SACRED STUDIES WITH YOGINI ERICA KAUFMAN INCLUDING ASANA, PRANAYAMA, MEDITATION & TAILOR-MADE EXCURSIONS TO SACRED SPIRITUAL SITES.
MARCH 8-14 INTERNATIONAL YOGA FESTIVAL – 7 DAYS OF FESTIVITIES WITH ESTEEMED YOGIS, SCIENTISTS & SCHOLARS. PERFORMANCES, CLASSES, SEMINARS, LECTURES
TRADITIONAL ASHRAM LIVING WITH HOUSING, MEALS, & NIGHTLY ARTI CHANTING
TRANSPORTATION BETWEEN DEHRADUN AIRPORT & PARMARTH NIKETAN ASHRAM
REGISTER HERE:
RESERVE YOUR SPOT: $250*
(no obligation; this tuition deposit is nonrefundable; $1000 balance due before 2/1/23)
PAY IN FULL: $1250*
(covers full access to LY RETREAT + IYF2023; ashram room & board; pickup & drop off Dehradun Airport to Parmarth Niketan Ashram)
* nonrefundable unless in the highly unlikely event that LY Retreat cancels.
Related Events