Shambhala 2015 – Mindfulness Retreat
June 4, 2015

-

June 7, 2015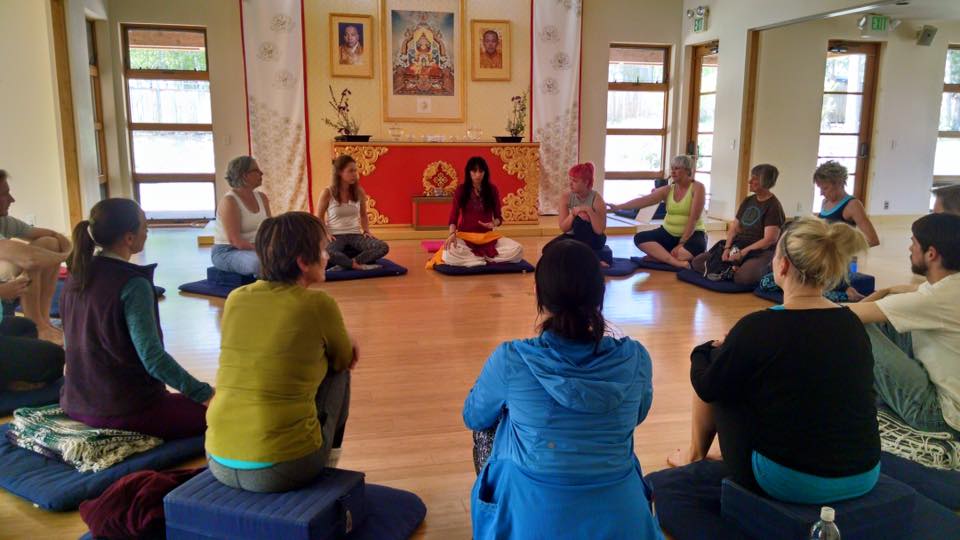 Yogacharya Erica Kaufman is the founder of Lila Yoga® and the owner of Lila Yoga Studios. She began daily devoted yoga practices at age 9. Influenced by Jiddu Krishnamurti's philosophy and Krishnamacharya's teachings, she spends three months a year in India.
Since 1984, Erica has taught ancient wisdom as a daily practice and holds the highest level of Registry with Yoga Alliance. Her teaching expertise and sophisticated gutsy openness awarded her Yoga Journal's Karma Credit and features in publications such as The Times of India. Erica is on faculty at Shambhala Mountain Center in Colorado, at Penn State University, and at the International Yoga Festival in Rishikesh India. As a mentor to yoga teachers, aspirants, and community members alike, Erica tours the USA, Europe, Israel and India teaching seminars on Lila Yoga® and Contact Improvisation.
Info on the Program:
http://www.shambhalamountain.org/program/ly615-lila-yoga-mindfulness-retrea…
Lila Yoga Mindfulness RetreatErica Kaufman
June 4–7, 2015
Tuition $300 + 3 nights
Discover the power of compassionate awareness by bringing mindfulness into your daily life. During this nourishing retreat, we will embrace our vulnerabilities and allow them to safely guide us into expansive ease. By practicing the art of open attention, Mindfulness Lila Yoga provides a complete holistic approach to a healthy, balanced body and mind. Through the ancient Indian practices of asana (yogic postures), pranayama (yogic breathing), chanting, satsang gathering, meditation and quiet-present-time, we are able to open to our greatest awareness and learn the keys to joy, patience, peace, and eternal wisdom.
Program Details
Registration takes place from 2– 5 pm on your program start date. All participants and volunteer staff must check in at our Guest Registration house. Please arrive before 5 pm to check in and settle into your accommodations. Your program begins with dinner, followed by an orientation. The Guest Registration house closes at 5:30 pm after which no one is available to provide information or orient you to your accommodations. All programs usually end at 12:30 pm on the program's departure date, followed by lunch. Further specifics regarding your program's schedule will be available upon arrival. If applicable, you will receive an email from the program coordinator in the week prior to your program with any additional information you may need.
Related Events