Lila Yoga Mindfulness Journey into Inner Peace – Rishikesh, India 2016
March 1, 2016

-

March 10, 2016

"Riding the pulse of millions, swelled with tears of Love, I settled into collective
consciousness, and awoke to a deeper knowing."
~Yogacharya & Yogini Erica Kaufman, E-RYT500+, MFA
These are the words that came to me on my first journey to India. In India, I was home and very alive.Since then, I have devoted several months a year to living in India. I have traveled solo, with students, friends, family, & each time it is a journey of a lifetime.I am pleased to say that I have been invited once again to teach at the International Yoga Festival in Rishikesh (Himalayas), India in March 2016…and…I invite you to join me!!!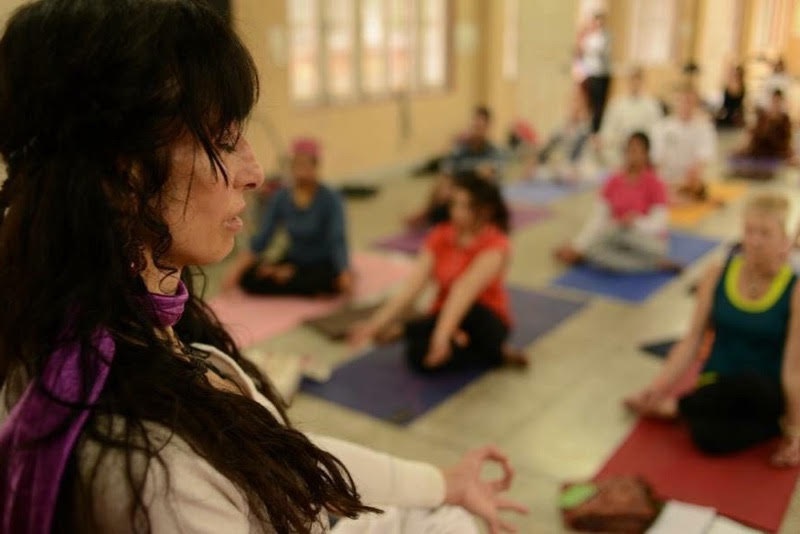 This journey is open to all levels of yoga practitioners.
This amazing 10-day journey has two parts.
Parmarth Niketan Ashram, in Rishikesh India will be our home for 10 spectacular days…March 1-10, 2016. This includes the world famous, week long International Yoga Festival, followed by the 2½ day Lila Yoga Mindfulness Journey into Inner Peace".
About the International Yoga Festival:
The International Yoga Festival  is truly grounded in the authentic origin of Yoga. At the Festival, you practice and learn from master teachers from traditional lineages of yoga, as well as international yoga teachers of well known styles and schools. During this one-week festival, you will have the opportunity to participate in 60+ hours of yoga classes from world renown teachers of Lila Yoga, Kundalini Yoga, Power Vinyasa Yoga, Iyengar Yoga, and Kriya Yoga, as well as additional schools.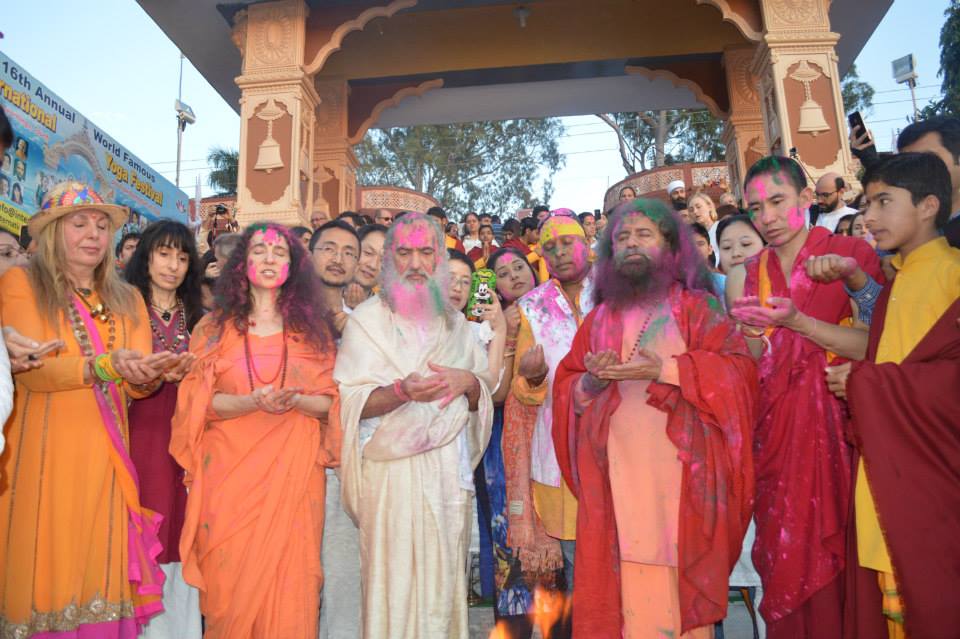 "Yoga is not merely for our bodies, but rather Yoga is for our bodies, minds, hearts and souls. Yoga literally means "Union" – union of breath with the body, union of the mind with the muscles, and most importantly union of the self with the divine. Yoga is not a religion. It does not require you to believe in a certain God or chant certain mantras.
Yoga is an ancient science which leads to health in the body, peace in the mind, joy in the heart, and liberation of the soul." – International Yoga Festival
About the Lila Yoga Mindfulness Journey into Inner Peace with Yogini Erica Kaufman
In this program, you will have a magnificent love affair with the inner beauty of your being. Two and a half perfectly scheduled days of physical and contemplative practices.
You will have the opportunity to experience the amazing inter-play of energy within you and around you–the hallmark of Lila Yoga. Energy becomes magnificently clear, radiant, and supportive, and a profound opportunity to recharge and re-balance.
We will start our mornings by honoring and awakening the full body-mind with Lila Yoga Sun Salutations and Pranayama. Our afternoons are devoted to cultivated tools for awareness, mindfulness, and meditation. We learn practices and applications of yoga to awaken blissful inner peace. We complete each day with a Lila Yoga asana physical practice and communal release into inner peace through Arti – a nightly fire ceremony on the banks of the Ganges River at sunset.
This Journey of a Lifetime will take place in Rishikesh, India
– the sacred spiritual home of yoga.
We will meet in Rishikesh, the birthplace of yoga. Nuzzled in the foothills of the sacred Himalayan Mountains and on the banks of the Holy Ganges River, Parmarth Niketan Ashram will be our home for 10 spectacular days.
| | |
| --- | --- |
| | This is a place/time to deepen your yoga practice and experience peace within yourself and within the ancient & majestic cultural traditions of India.When we come to Parmarth Niketan's International Yoga Festival, we are reaffirming the good. We can get so entangled in our minds, and conflicts can seem so real. When we come together to do our yoga practices here, we reinforce our unity and commonality. |
Your 10-Day Journey to India (March 1-10, 2016) will include:
Classes & Workshops with world-renowned teachers at International Yoga Festival , including  Lila Yoga Classes & Satang with Erica Kaufman (asana, pranayama, meditation)
Lila Yoga Mindfulness Journey into Inner Peace program
Full authentic ashram living–monkeys & all.
Nightly sunset Aarti Ceremonies (with flowers, chants, and sacred flames) on the banks of the holy Ganges River
Presentations, Lectures & Discussions with some of India's leading spiritual gurus
All Meals while at the ashram

March 1-10

Accommodations at the ashram. Rooms sleep 2-5 people with separate beds.
The following are available for an additional fee:
Group transportation from Dehradun airport can be arranged for an additional fee. Please let us know if you would like us to coordinate this for you. Flying into Dehradun makes it MUCH easier to taxi to Rishikesh…usually within an hours drive.
Opportunities to visit historic pilgrimage sites including the Neelkanth Mahadev Temple, situated in the forest of the Himalayan Mountains, 12 km from Rishikesh
Optional activity of white-water rafting on the Holy Ganges
Amazing Ayurvedic massage
Basic Costs for your 10-Day India Journey:
Tuition ($650 + Paypal fee = $669.72 for non-Indians, and less for Indian nationals). + airfare and that's all!!!
Tuition includes registration for International Yoga Festival and Lila Yoga Mindfulness Journey into Inner Peace. Note that the tuition cost for the Festival has not been released, but it will be posted once it is released. The approx tuition listed above is based on last years IYF fees combined with the Lila Yoga Mindfulness Journey this year. Erica is donating ALL PROCEEDS from the Lila Yoga retreat to the Ashram's DIVINE SHAKTI foundation to fund humanitarian work around the globe.

If this journey calls to you, do not hesitate; space is limited and we need to reserve your space!

Submit your information ASAP HERE!
Please fill out this form to submit your information.
For more information, contact Erica at 814-531-5452.
OM SHANTI ~
YOGACHARYA Erica Kaufman
Download the Lila Yoga Retreat Flyer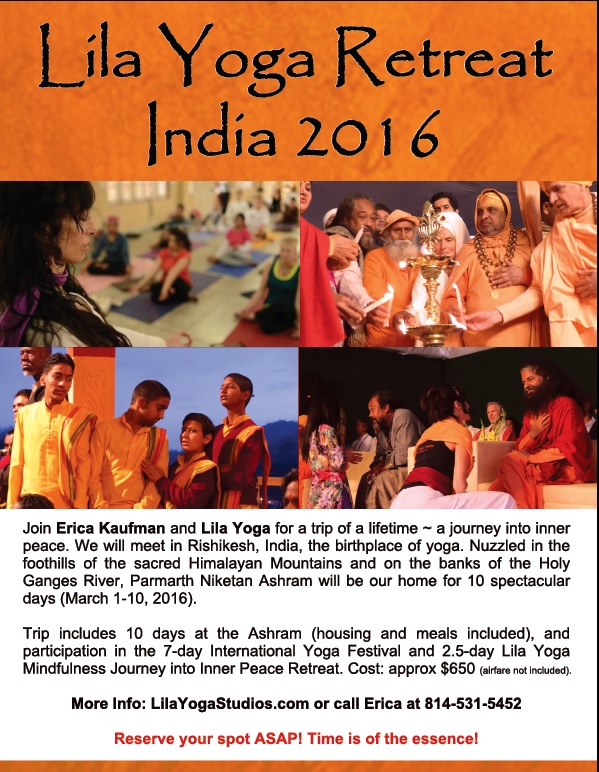 Register Your Spot Today!