Practice Lila Yoga to the Blues (Live Music)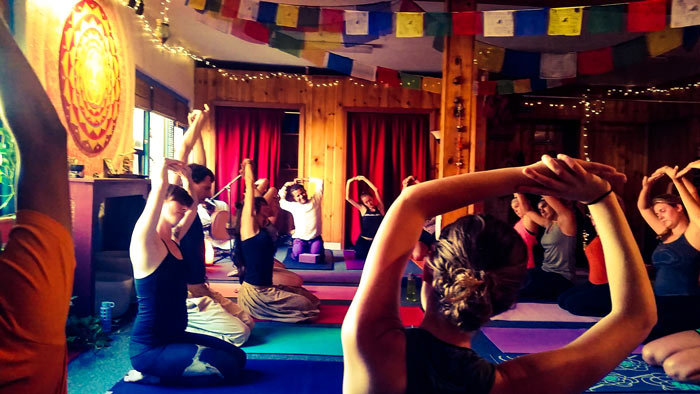 "There will be silence, there will be breath, there will be blues, there will be vibration, and there will be music. There will be sweat, there will be spaciousness, then we will crack open into an expansive quiet." – Erica Kaufman (ERYT-500+)
Join Erica Kaufman (ERYT-500+) and Nate Cutshall for an amazing All Levels Lila Yoga class ♥ on Friday, October 7th at 5:30-7pm.
Beginners to advanced practitioners are welcome.
We have yoga mats! Just bring a water bottle and comfortable clothing.
Regular class pricing applies (http://lilayogastudios.com/buy): Drop-in ($15) or use your Lila Yoga class card. Please bring $2-5 cash to donate to Nate for his time
See ya soon!